A few statistics from Saginaw County's Health Report Card should be noted:
12.9 infant deaths per 1,000 live births
28% of pregnant women are not receiving early prenatal care
10% of babies born in Saginaw Co. with low birth weight
These indicators are strong measures of the overall health of a community. As such, improving the well-being of mothers, infants and children is an important public health goal for Saginaw. Their well-being determines the health of the next generation and can help predict future public health challenges for families, our community, and the healthcare system.
Since 2009, Saginaw has identified infant mortality as a top health priority across the county. This has generated years of planning and programming. As result, Saginaw has wonderful programs and services for mothers, infants and children. But none address the gaps at the system level:
Equitable access to services for all women
Coordinated care for all women
Universal education, outreach, and understanding of programs and services by healthcare providers, expectant moms, and the general public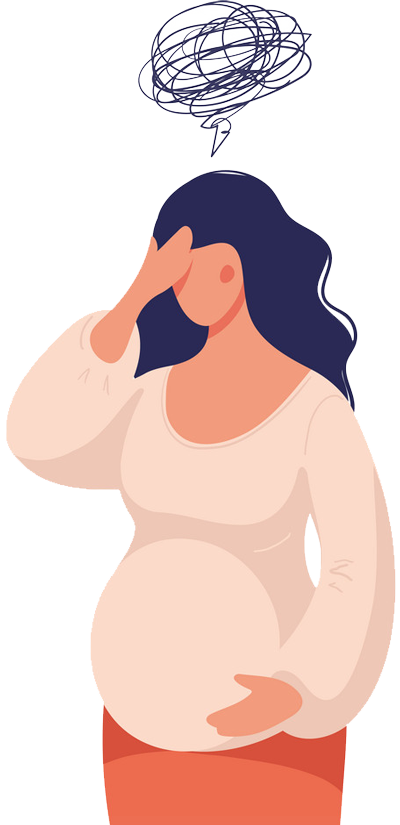 As part of the BWell, Saginaw initiative, the Saginaw County Health Department is working with partners to create a community information exchange (CIE) dedicated to addressing the unique needs of women and children in Saginaw.
The CIE will be a centralized source of referrals for services like prenatal care, health screenings, testing, home visiting, lactation support, postpartum depression, WIC services, OB/GYN specialists, early education, childcare, and more. The CIE isn't just designed for women and children who can't afford services. It is designed so that EVERY new mom has a place to go to get the services they need, whatever that may be.
Creating the CIE is more than any one entity can do alone. It requires collaboration and coordination. Our partners include members of the Maternal Child Health Task Force and Region 5 Perinatal Quality Collaborative, among others.
We will continue to inform and educate the community as the CIE becomes reality.